January 16, 2013
Dopamine-enhancing drugs for Parkinson's treatment can trigger creativity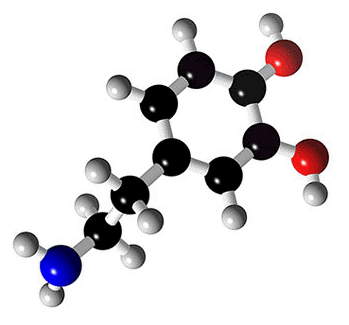 Parkinson's experts across the world have been reporting a remarkable phenomenon - many patients treated with drugs to increase the activity of dopamine in the brain as a therapy for motor symptoms such as tremors and muscle rigidity are developing new creative talents, including painting, sculpting, writing, and more. 
Prof. Rivka Inzelberg of Tel Aviv University's Sackler Faculty of Medicine first noticed the trend in her own Sheba Medical Center clinic when the usual holiday presents from patients - typically chocolates or similar gifts - took a surprising turn. "Instead, patients starting bringing us art they had made themselves," she says. 
Inspired by the discovery, Prof. Inzelberg sought out evidence of this rise in creativity in current medical literature. Bringing together case studies from around the world, she examined the details of each patient to uncover a common underlying factor - all were being treated with either synthetic precursors of dopamine or dopamine receptor agonists, which increase the amount of dopamine activity in the brain by stimulating receptors. Her report will be published in the journal Behavioral Neuroscience. 
Giving in to artistic impulse 
Dopamine is involved in several neurological systems, explains Prof. Inzelberg. Its main purpose is to aid in the transmission of motor commands, which is why a lack of dopamine in Parkinson's patients is associated with tremors and a difficulty in coordinating their movements. 
But it's also involved in the brain's "reward system" - the satisfaction or happiness we experience from an accomplishment. This is the system which Prof. Inzelberg predicts is associated with increasing creativity. Dopamine and artistry have long been connected, she points out, citing the example of the Vincent Van Gogh, who suffered from psychosis. It's possible that his creativity was the result of this psychosis, thought to be caused by a spontaneous spiking of dopamine levels in the brain. 
There are seemingly no limits to the types of artistic work for which patients develop talents, observes Prof. Inzelberg. Cases include an architect who began to draw and paint human figures after treatment, and a patient who, after treatment, became a prize-winning poet though he had never been involved in the arts before. 
It's possible that these patients are expressing latent talents they never had the courage to demonstrate before, she suggests. Dopamine-inducing therapies are also connected to a loss of impulse control, and sometimes result in behaviors like excessive gambling or obsessional hobbies. An increase in artistic drive could be linked to this lowering of inhibitions, allowing patients to embrace their creativity. Some patients have even reported a connection between their artistic sensibilities and medication dose, noting that they feel they can create more freely when the dose is higher. 
Therapeutic value 
Prof. Inzelberg believes that such artistic expressions have promising therapeutic potential, both psychologically and physiologically. Her patients report being happier when they are busy with their art, and have noted that motor handicaps can lessen significantly. One such patient is usually wheelchair-bound or dependent on a walker, but creates intricate wooden sculptures that have been displayed in galleries. External stimuli can sometimes bypass motor issues and foster normal movement, she explains. Similar types of art therapy are already used for dementia and stroke patients to help mitigate the loss of verbal communication skills, for example. 
The next step is to try to characterize those patients who become more creative through treatment through comparing them to patients who do not experience a growth in artistic output. "We want to screen patients under treatment for creativity and impulsivity to see if we can identify what is unique in those who do become more creative," says Prof. Inzelberg. She also believes that such research could provide valuable insights into creativity in healthy populations, too. 
December 19, 2012
Restless exploration is built into our DNA
If an urge to explore rises in us innately, perhaps its foundation lies within our genome. In fact there is a mutation that pops up frequently in such discussions: a variant of a gene called DRD4, which helps control dopamine, a chemical brain messenger important in learning and reward. Researchers have repeatedly tied the variant, known as DRD4-7R and carried by roughly 20 percent of all humans, to curiosity and restlessness. Dozens of human studies have found that 7R makes people more likely to take risks; explore new places, ideas, foods, relationships, drugs, or sexual opportunities; and generally embrace movement, change, and adventure. Studies in animals simulating 7R's actions suggest it increases their taste for both movement and novelty.
December 19, 2012
Key insights into the biology of human behavior
Stanford professor and author of Why Zebras Don't Get Ulcers Robert Sapolsky gives twenty five lectures about the biology of human behavior for free, on YouTube. Here are the Cliff's Notes to those lectures.
Don't Get Stuck in Your Field
Evolution isn't What You Think it is
Why Human Courtship is So Damn Confusing
There's More to Evolution than Competition
DNA is Weirder than Anybody Thought
DNA Gets Weirder Still
Nature or Nurture is a Fallacy
Hormones Don't Cause Things, they Modulate Them
Some Behaviors are Hard-Wired
How We Learn
Thought and Emotion are Intricately Connected
There is a Biological Basis for Gender and Sexual Identity
Humans do Aggression and Empathy Different From Any Other Species
There is a Biological Basis for Aggression
Our Brains are Hard-Wired for Language
Not all Systems are Predictable: Chaos Versus Reductionism
Life, Emergence, and Complex Systems
You Don't Have to Choose Between Being Scientific and Being Compassionate
READ MORE (worth the click)
December 5, 2012
The Case for Drinking as Much Coffee as You Like
"What I tell patients is, if you like coffee, go ahead and drink as much as you want and can," says Dr. Peter Martin, director of the Institute for Coffee Studies at Vanderbilt University. He's even developed a metric for monitoring your dosage: If you are having trouble sleeping, cut back on your last cup of the day. From there, he says, "If you drink that much, it's not going to do you any harm, and it might actually help you. A lot."
December 4, 2012
Is boredom a curable disease?
Philosophers and scientists alike have found ways to describe boredom as an experience, from the ochlos of ancient Greeks to the unresolved conflicts of modern psychodynamic theory. But when it comes to what actually triggers boredom, an answer has remained elusive. Boredom can occur in a perplexingly broad range of situations and seems to involve both our external environment and our inner resources.
Now, after an exhaustive survey of every study they could locate that mentioned boredom—over 100 are referenced in the final ­paper—a group of psychologists from York University in Canada has proposed an answer, essentially a new unified theory of boredom. 
December 4, 2012
New research suggests specially selected nocturnal odors can inspire creativity
In a first-of-its-kind study, a research team led by Simone Ritter of the Radboud University Behavioral Science Institute in the Netherlands reports the beneficial effect of sleep on creativity can be enhanced by an evocative scent.
December 4, 2012
The Autism Advantage
Thorkil Sonne is betting that, given the right environment, an autistic adult could not just hold down a job but also be the best person for it.
December 1, 2012
Why Traveling Abroad Makes Us More Creative
Creativity is commonly thought of as a personality trait that resides within the individual. We count on creative people to produce the songs, movies, and books we love; to invent the new gadgets that can change our lives; and to discover the new scientific theories and philosophies that can change the way we view the world. Over the past several years, however, social psychologists have discovered that creativity is not only a characteristic of the individual, but may also change depending on the situation and context. The question, of course, is what those situations are: what makes us more creative at times and less creative at others?

One answer is psychological distance.  According to the construal level theory (CLT) of psychological distance, anything that we do not experience as occurring now, here, and to ourselves falls into the "psychologically distant" category. It's also possible to induce a state of "psychological distance" simply by changing the way we think about a particular problem, such as attempting to take another person's perspective, or by thinking of the question as if it were unreal and unlikely. In this new paper, by Lile Jia and colleagues at Indiana University at Bloomington, scientists have demonstrated that increasing psychological distance so that a problem feels farther away can actually increase creativity.
(Source: scientificamerican.com)
November 30, 2012
"Everyone is born a genius, but the process of living de-geniuses them."